Tuition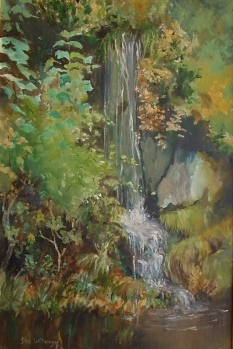 Classes in Holt (nr Wrexham), in the Kenyon Hall.
Owing to the coronavirus pandemic, classes have been cancelled for the remainder of the term, and should start again in September.
The classes take place every Wednesday from 1pm until 3.30pm.
Weekly demonstrations vary, and may be in oils, watercolours, or pastels.
Since there is plenty of time for individual tuition, students may either use the medium of the demonstration, or concentrate on the medium of their choice.
The fee is £45 for 10 sessions.
This class has spaces available. Beginners are very welcome.
Please email me for more details.
Programe for the Holt Class, Spring 2020
February 5th to April 1st 2020
Classes have been cancelled for the rest of this term.
I will be happy to comment and advise students via e-mail, just don't send huge files of pictures!
I am hoping to start again in September.